About the summit
The aim of the Sustainable Foods Summit is to explore new horizons for eco-labels and sustainability in the food industry by discussing key industry issues. How are eco-labels, such as organic and fairtrade, evolving in the food industry? With growing proliferation in labels, what are the prospects for a single sustainability standard for food products? What is the future outlook for plant-based foods? What developments are occurring in sustainable ingredients? How can good & beverage firms move away from single-use plastic packaging? How can operators close their material loops? Such questions are regularly addressed at this international series of summits.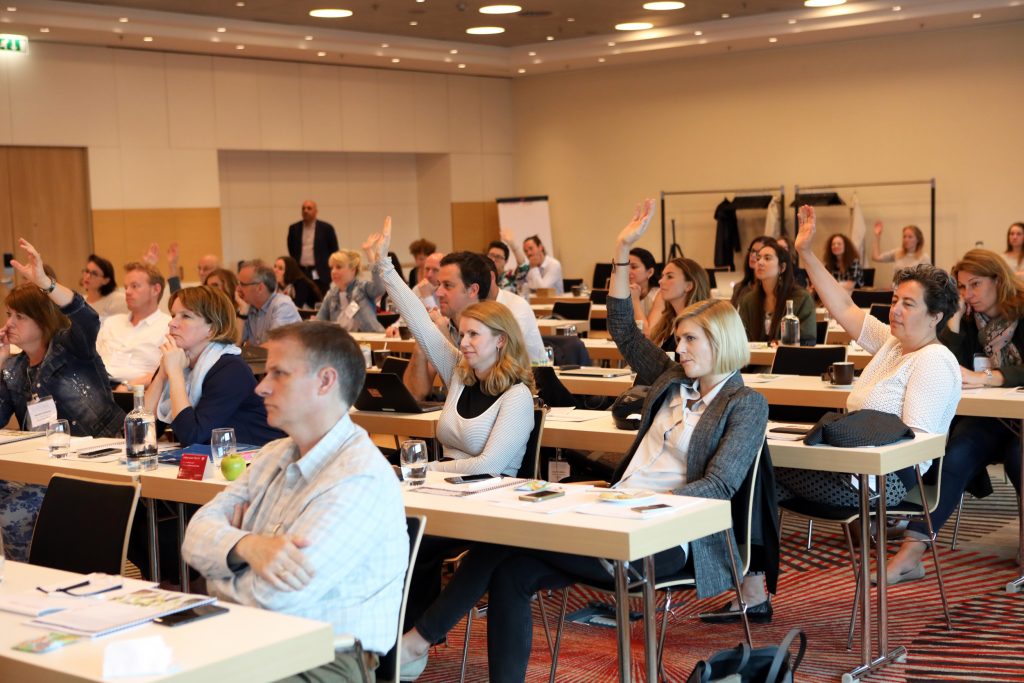 Since 2009, the Sustainable Foods Summit has been covering major developments in the food industry concerning sustainability and and eco-labels, such as Organic, Fairtrade, Rainforest Alliance, etc. The next European edition will take place in Amsterdam on 15-16th June 2023. Other editions in this international series will be in North America (25-26 Jan 2023), the Asia-Pacific (4-5 Sep 2023), and Latin America. The summits bring together some of the most influential organisations involved in sustainability and eco-labels in the food industry. Please contact us for more details.
Organised by Ecovia Intelligence (formerly Organic Monitor), the Sustainable Foods Summit is a climate-neutral event. The carbon footprint of each edition is determined by calculating the carbon and greenhouses gases. These emissions are offset by investing in soil composting and / or related projects.
Who should attend?
The Sustainable Foods Summit is devised for key stake-holders in the food industry that include:
Food & beverage companies
Packaging companies
Academics & researchers
Ingredient & raw material suppliers
Industry organisations & NGOs
Investors & financiers
Retailers & distributors
Certification agencies
Other stake-holders
Summit Themes
The 2022 edition of this executive summit comprised four dedicated sessions…
Session 1: Sustainability Developments
Session 2: Ingredient Innovations
Session 4: Marketing Insights
The European edition was hosted in Amsterdam on 7-8th July 2022. View the summit pics here